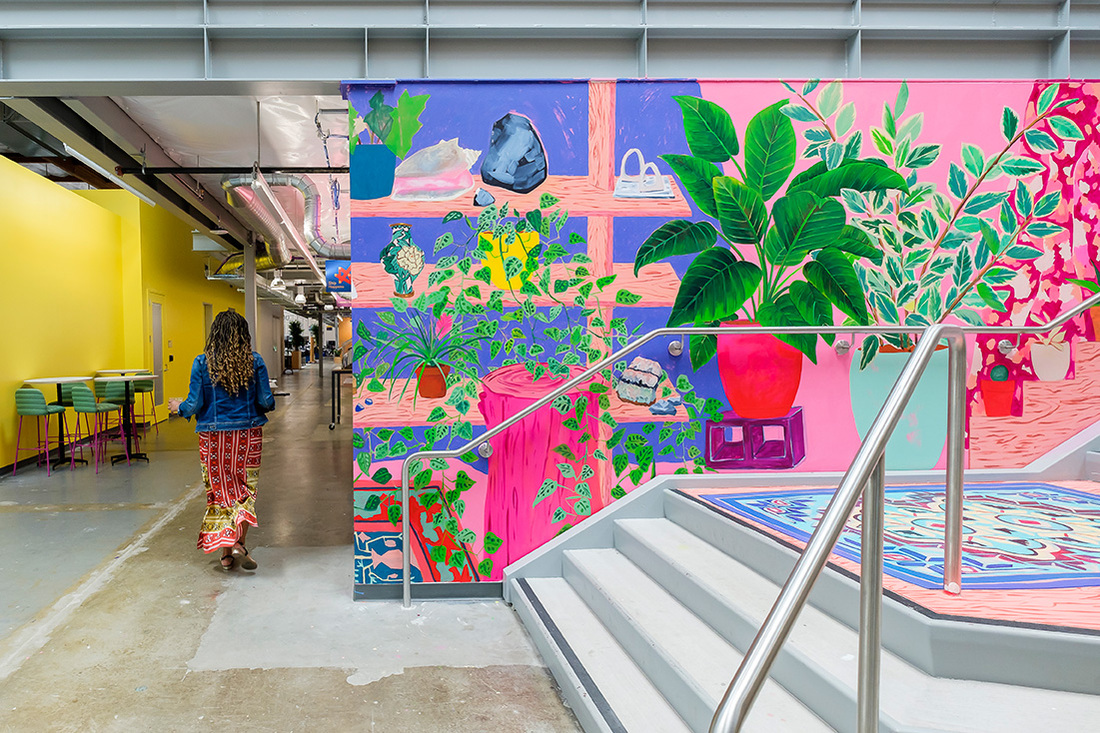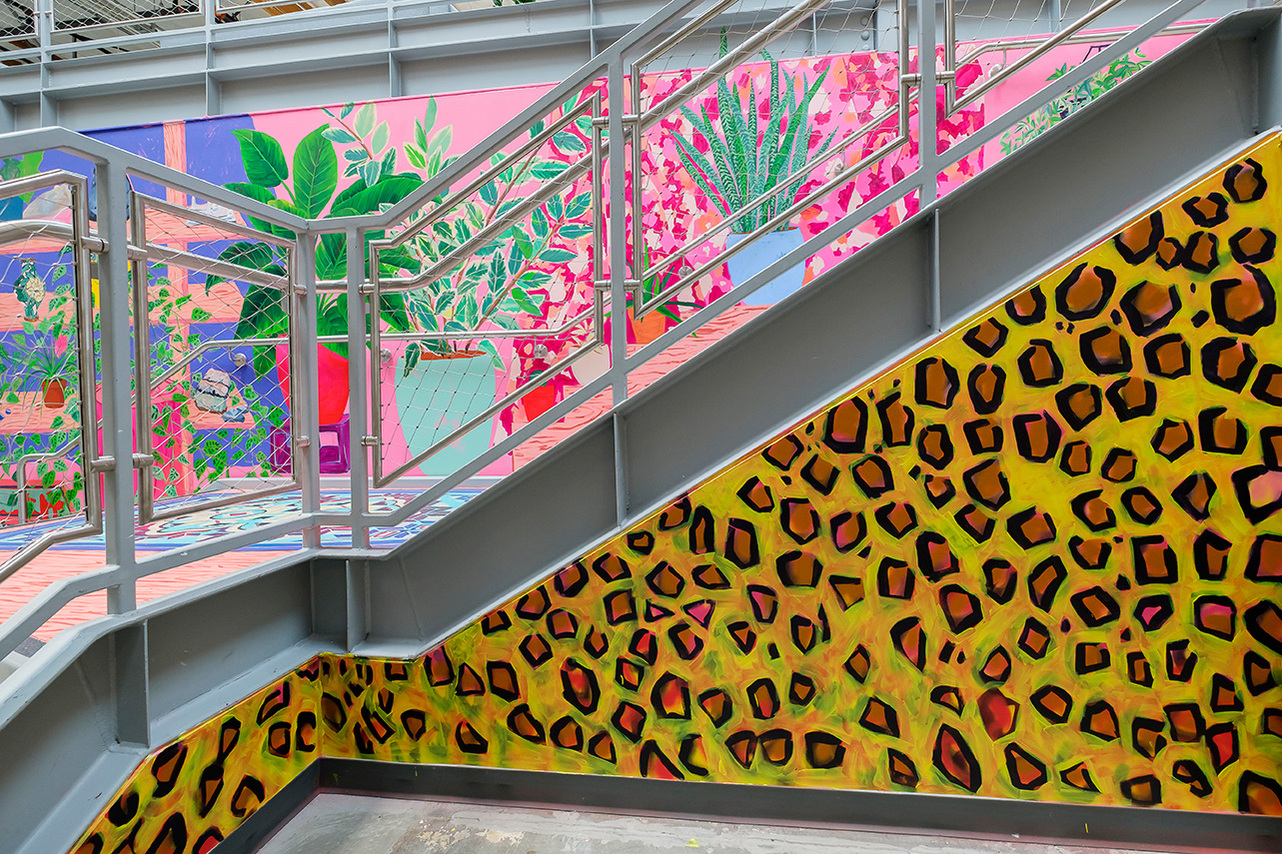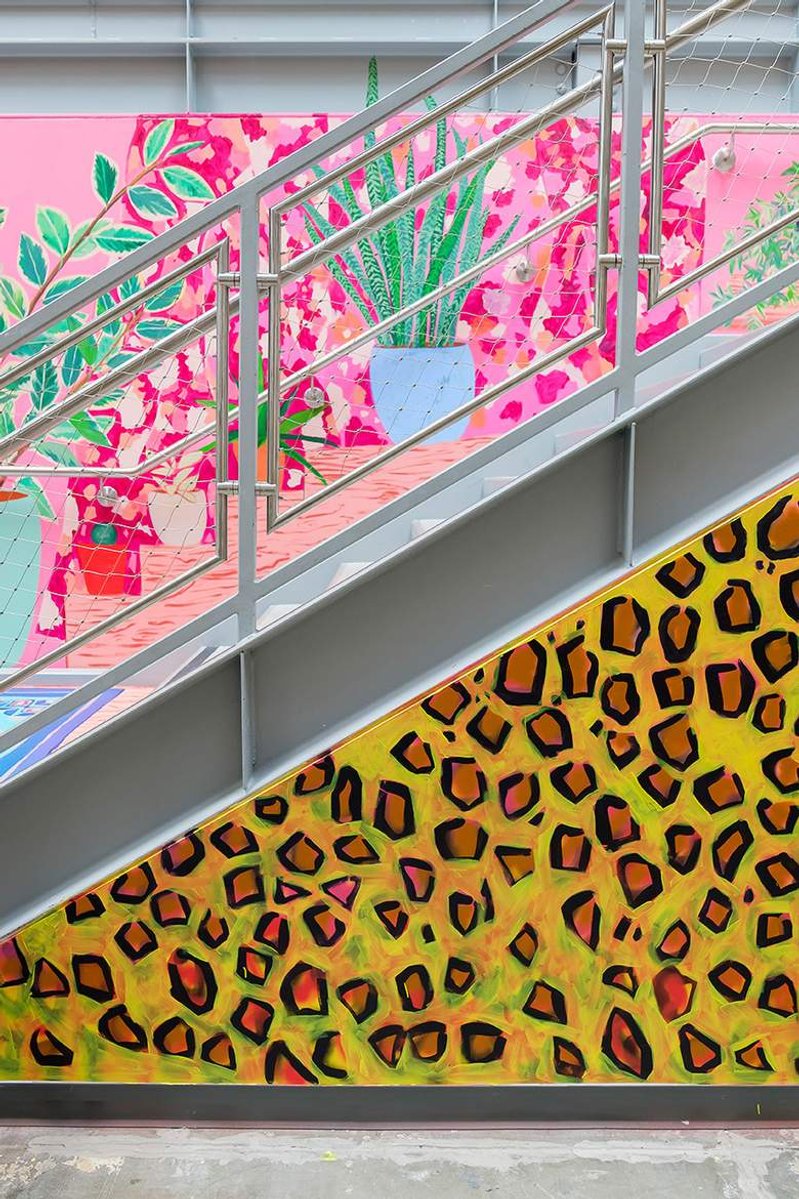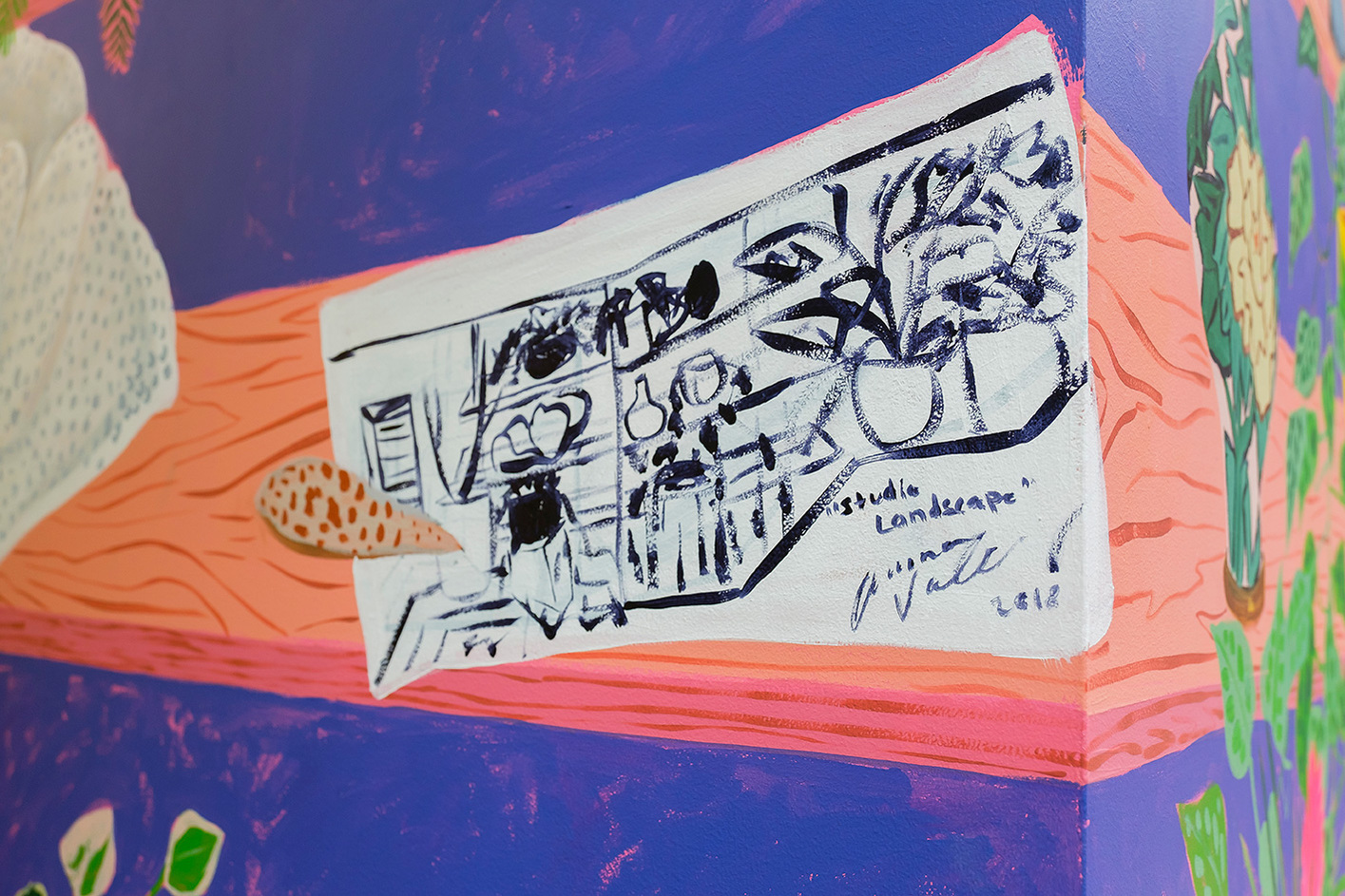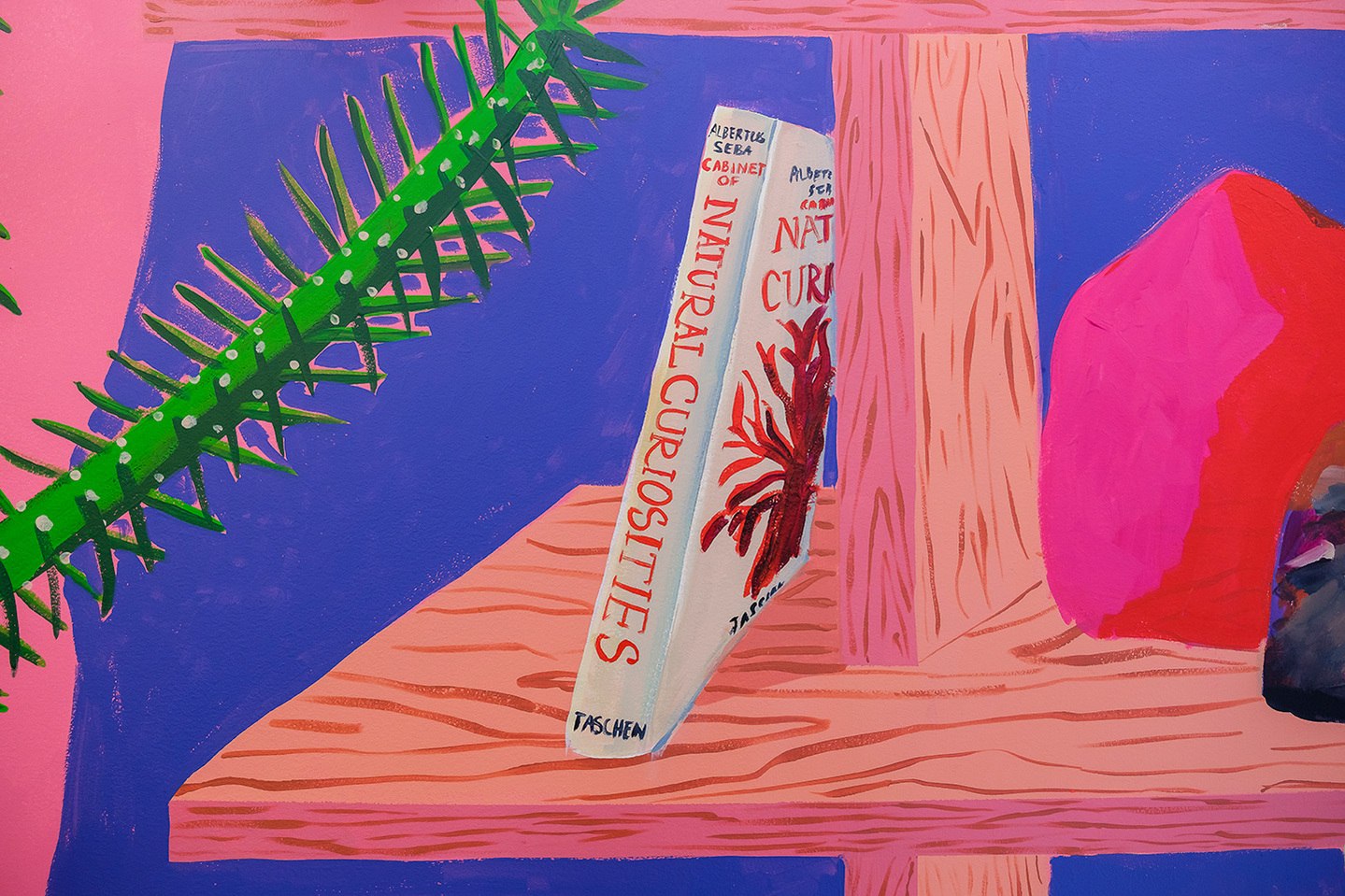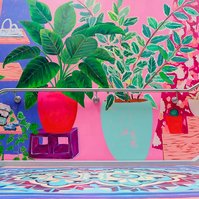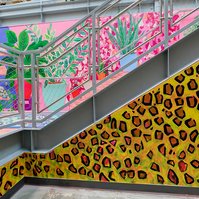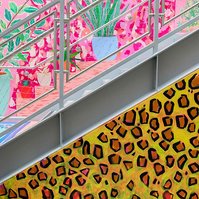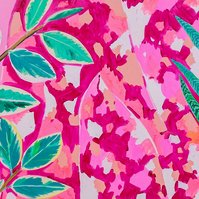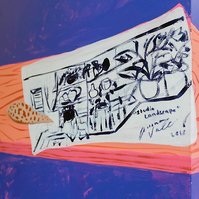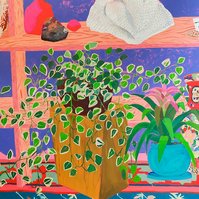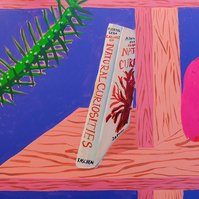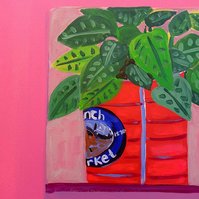 MURAL SUMMARY
The mural at Facebook's Menlo Park Building 29 location was created as a private commission in May of 2018. The work grew as a direct response to the newly fabricated building, the concrete architecture, and the utilitarian interior of a rapidly evolving Tech workplace.

Utilizing the unique architecture of the building to create an immersive environment, the viewer is able to escape from the stress of the office by reconnecting with a more domestic space, in this case an artist studio. Familiar household objects such as books, plants, and rugs punctuate the walls and floor of the building's entrance, situated directly across from the communal cafeteria. The mural's bright, buoyant colors offer a retreat for the eyes in a place where workers converge to rest, offering a visual home away from home.
By incorporating objects from the studio and home, the mural serves as a pastiche of past and recently completed works, operating as a window into both the artist's life and career. In this way, as in much of Valdez's works on canvas, the work blurs the lines between landscape, still life, and self portrait.